"

L

O

V

E  

A

S 

T

H

O

U 

W

I

L

T."
~JACQUILINE CAREY
"A Full moon in fellow fire sign Sagittarius on Monday, June 20, is culminating at the last degree, suggesting you too will be feeling your intuition pumping at its fullest. If you want to know the truth of anything, just ask your own sweet self. You will be amazed at the power of what your sixth sense can communicate if you tune in.
" Note that this year the solstice occurs on the Full Moon, accenting this time even more."
"The June solstice arrives earlier than normal: marking an end to the lengthening days in the higher reaches of northern climes, while the opposite is true for those in more southerly latitudes. A full moon features a few hours beforehand and according to Universal Time (UT), a standard measure around the globe, both these events occur on the same day. This hasn't happened for forty-nine years, making it a once in a lifetime event for many.  What that means for you is complicated, but it suggests a critical period."
~Paul Wade from Astrologywizard.com
 "With this Full Moon occurring at a fully loaded degree, I'd expect this inner restlessness to get a move on to be stronger than at the first Sagittarius Full Moon back in May. The frustration comes from feeling blocked from doing so as we'd like.  I wrote at the beginning of the year that much of 2016 would be a strange and confusing transitional period, and I think this peaks at the 29th degree Sagittarius Full Moon.  In reality, periods of emphasis on mutable signs act as periods of massive transition; no major changes as you get with the cardinal signs but constant movement nonetheless. Remember this as you're feeling nothing is happening…that very soon the illusion will dissipate and we'll be whiplashed by the realization that we were accelerating all along."
13 Jun – Moon is in Trine with Mercury
14 Jun – Moon is in Sextile with Saturn
14 Jun – Sun is in Sextile with Uranus
14 Jun – Sun is in Sextile with Uranus
14 Jun – Moon is in Square with Pluto
15 Jun – Moon is in Trine with Venus
15 Jun – Moon is in Opposition with Uranus
15 Jun – Moon Sun is in Trine with
16 Jun – Moon is in Sextile with Jupiter
16 Jun – Moon is in Trine with Neptune
17 Jun – Moon is in Sextile with Pluto
17 Jun – Moon is in Conjunction with Mars
18 Jun – Saturn is in Square with Neptune
18 Jun – Moon is in Opposition with Mercury
19 Jun – Moon is in Square with Jupiter
19 Jun – Moon is in Conjunction with Saturn
19 Jun – Moon is in Square with Neptune
20 June – Full Moon in Sagittarius (tropical) 5:02 am MST at 29 degrees, a critical degree and ARIES POINT (messages and shifts- a portal to the unknown)
"Neptune in Pisces stations Rx on June 13th. It will confront Saturn Rx in Sagittarius in an exact square, on June 17th.  This has been building for a few months, and is the second of three squares. When two Rx planets square each other, there's an intensified focus on crisis and returning to a tricky issue in order to push past a block. Neptune shifts or dissolves Saturn's structure, and Saturn places a reality check on Neptune's dreams. The outcomes can range from sacrifice to a new goal. The rules have changed, and even if you have to give something up, you'll see new potentials."
(Remember, this time Neptune CAN prevail, if we bring the energies through the heart.~L)
"Also on June 17th, Venus enters Cancer. Relationships, values, money and self-esteem will be infused with nurturing and nostalgia. The baseline needs of all Venus issues will be emphasized: not only what you want, but what you feel is essential for your security. Tenderness, neediness and emotional reactions will bubble up. As this ingress happens on the same day as Saturn/Neptune, it suggests that turning the corner on that square will reveal something sweeter, softer or more vulnerable."
~RubySlipperastrology.com
This from Larry Koehn's recent video shows Venus and Jupiter in late August, 2016, when these 2 brightest of planets will appear near each other in the west after sunset. Mark your calendar! Visit Larry's website shadowandsubstance.com ~earthsky.org
"A lot of this energy is being fuled by the Lunar emotional edge in Virgo as the moon makes it's sweep over Jupiter, the North Node, and the point of fortune… This energy can sure make you want to scream, cry, dance, and take a nap all at once. The key here is often just in allowing ourselves our own space to process the emotions….once we have truly felt things All the Way Through, then, and only then can we truly move forward with no strings attatched…."
(So, my contention being that I am a portal for the synthesis of opposites, these emotions (moon) move THROUGH me as part of the process of creation.  If they do not move?  If they get stuck?  If I don't get better and better at embodying change by letting go?  Well, I assert that is where the trouble starts . . .~L)
werewolves and mermaids? sign. me. up.
Jun 11 22:20 Moon at ascending node
Jun 13 10:06 Mercury 6.4°S of Pleiades
Jun 15 12:00 Moon at apogee: 405022 km
Jun 19 00:40 Saturn 3.3°S of moon
Jun 19 03:39 Mercury 3.7°N of Aldebaran
View larger. | 2015 Taurid fireball leaves a puff of dust. These annual fireballs put on an amazing display for much of November, 2015. Captured by Adam Trenholm. ~earthsky.org
 "You may be really disappointed, upset, or pissed-off-as-all-get-out by a situation, a piece of news, or the behavior of a cohort, for instance. Yet, in that moment, it's probably best to reserve any visible clues to your response (as best you can, that is) while you take it all in, digest, and begin to strategize how you'll want to eventually handle it. The same advice also applies to overly eager, exuberant, or ecstatic reactions. A measured show of optimism will serve your short-term interests better than a full-on spectacle. The primary objective of this advice: to practice healthy emotional boundaries in circumstances where 'too many feelings' will prove distracting, and then handling how you feel about it all elsewhere."
After the 1st quarter we go to waxing gibbous, a phase of attraction and involvement with our intention (our Lunar yoga example was accessing authentic self).  The outer and opposite becomes alluring, so it's a good time to moderate and balance the inner desires as they can really leap out and attack.  Still the intermixing of these contrasts create the magic that bears the fruit (strawberry!) of the full moon.  You are POLLINATING from Thursday to Sunday.  Yowza, Yoganauts.~L
"Jupiter and Mars are the stars of this week's horoscope… As Jupiter pulls away from Neptune, you will find that this energy creates the conditions where "truth" can be revealed… The kind of truth that can un-lock the doors to better prosperity and spiritual understanding… The wild part is that both Jupiter and Neptune are connected to a retrograde Saturn, so the results/rewards of this energy will not instantly appear… That will cause many to want to "give up" or to "turn away" but it's the ones that hold out and "Keep the Faith" that can acquire rewards and satisfaction that most would not dream were possible.
fruit bat. Har.~L
"Don't let your dreams be defined by what you currently think is possible. There comes a time when we have to take off the rose colored glasses. Or do we? Although denial can be dangerous; it can also be useful. We can refuse to give in to pessimism, feeling defeated, or hopelessness, despite situations that would tell us that's the reasonable response.
This week we charge forward by taking calculated risks that blend good judgment with a healthy dose of hope and imagination. We don't have to take off our rose colored glasses, but we may have to wipe them clean or make an adjustment or two. Dare to dream big and Saturn will find a way to build the necessary foundation.
You Could See this Differently: Moderation is a virtue, really. I know it doesn't sound sexy or appealing.  You've experienced what it's like to live on the edge, dancing on the two polar opposites of too much and too little. Why not try moderation? Instead of seeing yourself as a victim, strive for a balance that supports your overall wellbeing."
~by Katt at 12house.com
sorry about the fb name. sorta.~L
"So this "square" between Neptune and Saturn is asking us to merge the irrational with the rational – the real with the unseen.
That's a tall order! Yet, we need to accommodate BOTH right now.
And when we don't surrender to the timing of the universe (Saturn) while surrendering our hearts to unconditional love with everyone and everything… we feel pressure."~taniagabrielle.com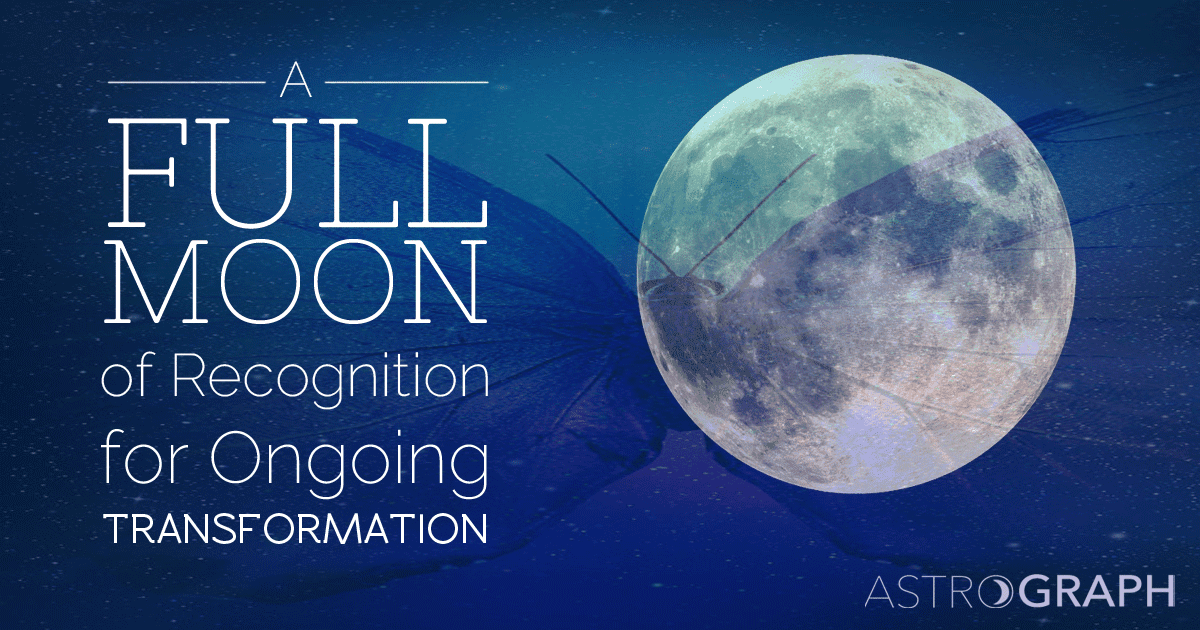 Well, Yoganauts, here we are in the days just before the strawberry full moon with the Solstice just afterward.  No small task too embody all this change and allow others to change in a way that honors each of us.  Exhaustion and frustration builds and that simmering "are we there yet?"  keeps calling out.  All the things that bind us to our expectation for a particular outcome are in the fore of our experience.  It's helpful to take the perspective of the growing moon, look down on all that's swirling in our lives and feel all the way through to the very center of your "soul's" desire.
Having one foot in the real and the other in the not-yet realized is tough work.  It's not easy to see how the world alters your vision of what you thought you wanted.  Sometimes it hurts.  Badly.  Still, that's what "bringing spirit to matter" is all about.  We are literally running an experiment on the divine presence by letting it shape our experience.  We have to stretch and reach and open to do so.  There are very few concrete answers in the process, so we have to be inclusive and tolerant.  I drew myself a little diagram of all that is happening in the sky right now and it is so complex, I can't even attempt it today and that is only the aspects within the solar system, not the alignments to the Galactic Center and Great Attractor.
I am determined to stay to the lunar basics here.  I will say more on the blog (please look, like and subscribe!  www.dogmoonyoga.wordpress.com ) The best ways I have found, for myself, to be open and available to myself is to keep supporting the liberating transformation with movement and breathing in and out through my heart.  Gemini wants an open mind and a willingness to learn and Sagittarius wants me to expand beyond myself, so I have got to make self-care and gentleness to me my biggest priority.  All the while, the things I have habitually relied upon and the securities I have grown to love are falling away.  What, then, is left for me to find but the fruit of all this journeying and remembering?  My authentic self shining out at me like a diamond-flower-mirror-merkaba vehicle from the rubble?  Can't wait to see what all this pressure is building.~L

I examine my will, truth, trust and reparenting myself until I see "soul" presence in everything. The moments when I don't are so old and tired that I find energy to go seeking again.  I'll keep shifting and aligning energy consciousness until the efforting stops on Tuesday, which is a great day to kick back and enjoy the perspective that my intention reveals.  No need to force any longer, it's time to see what emerges.  This is when what I was guided to intend, trust and act upon fits itself into the greater context.
Next we harvest.
We will add Surya Namaskar B to our repetoir of soul-accessing asanas (it's another rhythm you already know) and really bear witness to the flower of all we have created on our Lunar yoga journey.  Bring with you those questions you always wanted clarity on for the asanas that vex you and we will all work together on clarity, finishing touches and discussing
our practice.
Thursday at 12noon and Saturday at 10:45am
Be there or face the square unprepared.
Mind your heart,
~L