If this period of energies is feeling familiar, Yoganauts, it's because this full moon is reigniting the mutable energies of the September 2016 eclipses.  (It's on the blog to remind you.)
You guessed it, Angie: THE VIRGO~PISCES AXIS activated by the nodes of the moon (past and future).  GAAAH!  (Remain calm, Yoganauts–you know this music: victim, martyr, spiritual wounding, the last thousand times you got persecuted for your spiritual gifts, artistic talents and sensitivities–yeah, that AND the fear that it will never end, made worse by a certain recent election.)  Limitations are part of the process.  If it gets too heavy, TAKE A NAP!!!
  Because you need to preserve your energy and stay true to your inner knowing.  No more going along to get along.  Only YOU can make this world safe for your expression or anyone else's.
This time you will survive and thrive.
Bring what is in you, what is in alignment, what is true INTO THE LIGHT.
These ripples are high in the upper atmosphere. They're thought to be caused by gravity waves. Photo copyright 2016 Xiao Shuai. Photo processing by Jeff Dai. Used with permission, The direction of these photos were toward the south, and the foreground mountain was
illuminated by the rising moon
.  Location: 30°53'54''N and 102°54'03E.Date and time: November 24, 2-4 a.m. (GMT +8)~
earthsky.org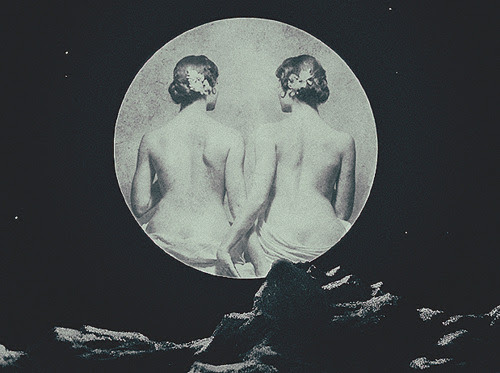 "No spiritual practice can be liberating if it isn't also deeply challenging in its nature. To only listen to teachings that lull us to sleep isn't spiritual in nature. Spiritual practice is meant to jolt us awake. Disrupting our lives. Interrupting our complacency. It is a call so loud that it stirs the same kind of howl within us. It engages us with the world. As it is. As imperfectly as it appears. As difficult as it can be to contend with.
Don't be afraid of the work. Don't be resistant to the changes. They are both for your overall benefit. They are both for your overall liberation. They are both for your growth. And they are good. "~ Chani Nicolas
Venus, ancient goddess of love, luxury, beauty and money, continues to fall into one pit or another this fall.  At this time she is in a challenging mix with Saturn and Pluto.  These two planets are not the best of companions.  One demands work and effort, while the other creates dramas and fear of the Powers That Be.  This arrangement makes it hard to stand with honor and integrity in relationships but it can be done.  Remain with your values, even if they are threatened by a tsunami.  Don't succumb to pressure or make demands of others.~horoscopesbyvivian.com

"It is certainly a time for delays and hindrances as the Sun nears its conjunction with Saturn.  These challenges are like a cosmic reminder to think before we act, act purposefully, and stay on course!  Wonderful to have some good folks around to share our stories with while stranded here or there.  Here's hoping that you are making those new connections with others who are on similar paths and not only help the time go by but offer comfort, support, and wisdom teachings in between!
This is accomplished by getting over some of our judgments about ourselves and others.  It is so easy to approach relationships from either a place of superiority or inferiority!  Both of those get in the way of truly connecting with another person.  This is a good time to watch yourself and see just how quick you are forming opinions of other people (and yourself) and make efforts to suspend some of your conclusions until further information is gathered (Gemini Moon).  " ~Kaypacha Lescher www.newparadigmastrology.com

Home, for now.  Brno, CZ.~L
"We've been under the influence of a midpoint picture that has kept Saturn stationed between Jupiter and Mars since the first of the month. By my recollection that configuration has kept the wolves at bay, during a window of time that could have seen all of us eaten alive. At this stage it's all up to us. And what happens next will go a whole lot better for everyone if we are wise and self aware enough to leave both our weapons and our baggage at the door."~ Cal Garrison at – See more at: http://mountaintimes.info/volatile-time/
"In Vedic Astrology, this full moon will illuminate the area of the sky known as Mrigashirsha, (Mriga = deer, shirsha = head).  It is found in the constellation of Orion the hunter and has long been revered as the restless "searching star." Consider what it is you search for, and what gives you a sense of fulfillment.
Deity Soma (God of the Moon) whose vehicle is the deer/antelope.
Soma is the lunar deity that rules Mrigashirsha and soma is also the nectar that drips from moonlight.  The angels and the demons both seek out this nectar-elixir for its blissful and empowering effect.

But take heed, anxiety can run high on this full moon. Like a startled deer that quickly flees danger, unequal power dynamics between people may suddenly come into focus.  Be wary of confrontations and try to avoid drama. Also, with Saturn closely conjunct the sun (fully combust on Dec 10) your energy may be low. If your mind is prone to worry, take it easy and don't be overly critical of yourself and others.
This is the final full moon of the year preceding the Winter Solstice (Dec 21), when the nights are longest in the northern hemisphere.  This is a yearly turning point that is auspicious for planning, envisioning and vetting your heart.
"

~ Kari Field of www.anandastrology.com
These wild and crazy times come as the looming T-Square of judicial Jupiter, jack-in-the box Uranus and power hungry Pluto comes close to reforming in the heavens. Watch out for this around December the 19th when Jupiter and Uranus complete the first of three oppositions, Mercury heads into reverse gear and fiery Mars changes from universal Aquarius into sacrificial Pisces. It will conjunct the USA Moon as it does.  This will set the scene for a political roller coaster right through until April 2017, with late February and early March the climax.
The Jupiter-Uranus-Pluto T-Square brings political insurrections.  When the guillotine fell at 10.22 am January 21 1793, the T-Square was active.  Thankfully, the Jupiter-Uranus-Pluto T-Square is a rare occurrence. It's more recent appearances were in the early to mid 1930's and from August 2013 through to the Grand Cross of late April 2014. Both periods had a notable effect on France.
Austria, recognisant of the danger of extremist politics, last week chose their first Green Leader in Alexander van der Bellen. Although even there, the far right has been a growing force, despite the lessons of WWII.
They are looking for a balance between economy and ecology. A step towards a new and different future. More importantly, they are showing that the future doesn't have to be a mindless re-run of the past.
"Mercury was the Roman god who carried messages from the gods down to Earth. (The Greeks called him Hermes.) Mercury is associated with travel, commerce, trade and all forms of communication. During times of Mercury retrograde, the Romans kept their cell phones turned off in an attempt to reduce mixed-up communications. (Tragically, this was the reason Calpurnia was not able to warn Caesar about the betrayal of the Senate and Brutus.) Mercury is slowing down now to go retrograde on the 19th." ~
www.georgianicols.com
"The December 13th Full Moon in Gemini delivers a Moon/Saturn opposition, and a Jupiter in Libra/Uranus Rx in Aries opposition (with Ceres – fiery rebirth). These stressful aspects are connected with harmonious aspects, creating a unique mix of pressure and flow, limits and freedom (technically known as a Mystic Rectangle). Saturn will pinpoint one issue and essential reality. If you're blocked, Jupiter/Uranus can present a loophole. If you're feeling overwhelmed by any surprises that Jupiter/Uranus dish up, Saturn can keep you steady and focused on what needs to be done.
Chiron in Pisces squares this Moon, and makes an awkward inconjunct to Jupiter. Events will not be pain free, but the Cardinal (Libra/Aries) and Mutable (Gemini, Sagittarius, Pisces) qualities of this mix can help you push forward while dealing with contradictions. Despite Saturn, this can be a fast-acting Moon that offers you positive alternatives. " ~ www.rubyslipper.ca
"Remember that, to get what your heart truly needs, you're not obliged to give anything up."  ~ www.cainer.com
"In true Gemini style, this full moon is multifaceted in its lessons. The full moon will be in direct opposition to the Lord of Bummers (Saturn), in a close sextile with the rambunctious, disruptive duo (Uranus and Eris), and in a grand air trine with the Warrior (Mars) and Lord of Plenty (Jupiter).
"Now an evening star, Mercury is slowing down to station retrograde on December 19th at 2:55 AM PT. Here it will journey into the underworld, slipping out of sight, until it makes its reappearance as a morning star, and stations direct on January 8th.
If Saturn wasn't in the picture, this full moon would be all wild energy, unpredictable activity, and radical enthusiasm. While Saturn can be a major buzz kill, it can also bring the gravity needed when energy gets too whipped up and strewn about, as it can with air signs.
Now an evening star, Mercury is slowing down to station retrograde on December 19th at 2:55 AM PT. Here it will journey into the underworld, slipping out of sight, until it makes its reappearance as a morning star, and stations direct on January 8th.
Mercury is the ruler of this full moon. It's upcoming retrograde starts out particularly intensely, due to its near-conjunction with Pluto in Capricorn. Pluto in Capricorn reveals the impact and intricacies of structural greed. The Mercury/Pluto conjunction as Mercury stations retrograde asks us to rethink the ways in which we utilize our resources in a particular area of our chart. It asks us to purge on a major level. It asks us to release trying to control what we cannot." ~chaninicolas.com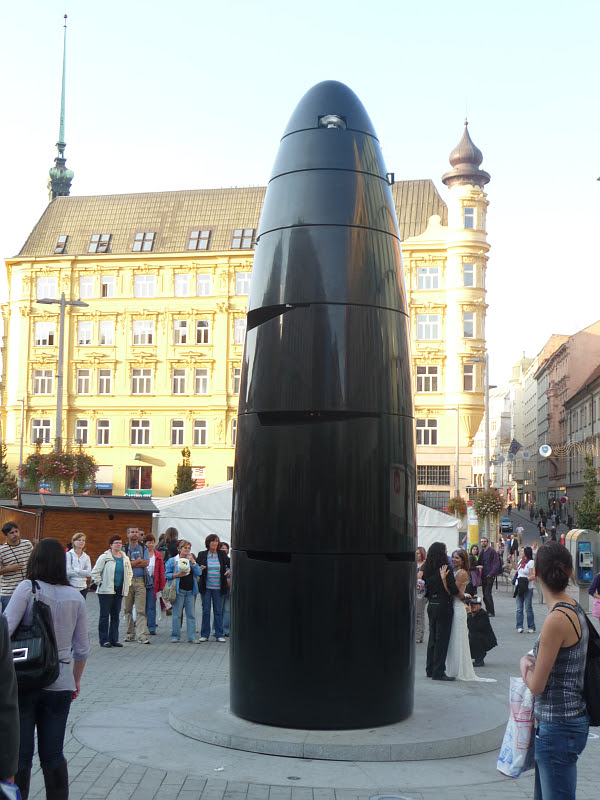 THIS is an astrological clock.  Brno's response to Prague.  Not kidding.
Ugh, Yoganauts!  I wish this was going to a long, leisurely meander through the current astrological energies, but I have more to do than I know how to and some of it is in a foreign language, so let me just reiterate that you are very well prepared for this moment.  You know how to drop your attention into your heart and breathe.  You are becoming more and more aware of the language of the body and you know that everything around you is language, too.  Somehow, the world is trying to show something to us, through us.
Please, please engage it like you are trying to listen and not like you already know.
I have personally made that mistake before and I am so sorry/glad I did.
No Absolutes!!  Onward and upward!!  You got this.
Mind your heart, maybe find your pants,
~L