This new moon (a time of introspection where a new cycle begins in darkness) falls in the Vedic lunar mansion called Mrigashira between Taurus and Gemini ((23º20 Taurus to 6º39 Gemini) in the Orion constellation.  It is ruled by Soma, the Moon God whose name also means also the magical elixir of immortality to which nearly the whole of the Rig Veda is a hymn to.  It is the searching star, the star of the quest for understanding and desire to gain mastery over plants.  It's symbol is the deer head or the crown chakra of the deer.
"Mrigashira is where we seek the perfection of our creative desires. It is the urge of being fulfilled and satiated by the achievement of our goal. Through this quest, the birth of intellectual insight and meaning begin to take place. Mrigasira, meaning "Deer Head", has the strength, courage and perseverance of the spiritual warrior, but with the grace and tranquility of a deer. Being sensitive and inquisitive, Mrigasira types like to lay a thorough foundation and weave intricate patterns to gain understanding and true experience.   Here we take bliss in the pursuit of the highest fulfillment of perfection and beauty." ~ http://www.vedicastroyoga.com/learn/nakshatras-lunar-constellations/5-mrigashira/
Mrigashira Nakshatra Characteristics & Features:
| | |
| --- | --- |
| Mrigashira Nakshatra Ruling Planet | Mars |
| Nakshatra Number |  5 |
| Nakshatra Gender | Neutral |
| Nakshatra Symbol | Antelope's head |
| Animal Symbol | Female Serpent |
| Presiding Deity | Soma, the Moon God |
| Nature | Devas (God-like) |
| Dosha | Pitta |
| Mrigashira Nakshatra Rashi (Zodiac) | Mithun (Gemini) |
| Guna | Tamasic |
| Element | Earth |
| Disposition | Soft, Mild, Tender (Mridu) |
| Mrigashira Nakshatra Baby Names |  Names start with Ve, Vo, Ka, Kee (see Padas of Mrigashira) |
~ https://www.vedshastra.com/horoscope/nakshatras/mrigashira/
We must contemplate the dual nature of desire at this lunation.  We are grounded in Taurus energies, but moving into the sign of the twins and the nakshatra is ruled by Mars.  The temptation to unknowingly project characteristics we find unacceptable in ourselves onto others can be strong here.  Conversely there is the temptation to see what we want to see in the words and reactions of other people.
The sign of the twins points to relationship in the most basic way and this particular lunation runs with that ball since the zodiacal opposites Venus and Mars align perfectly.  Exactly perfectly.  The cosmic lovers are both really closely aligned to Rahu and Ketu, the nodes of the moon, the shadow planets which give us our points in Cancer and Capricorn for the eclipses coming in July.  Vedic astrology does a much better job of giving us the cosmic impetus for the #MeToo global movement, but beyond that it points to the rift within each one of us between the penetrative, forward moving forces and the receptive, nurturing tendencies we feel.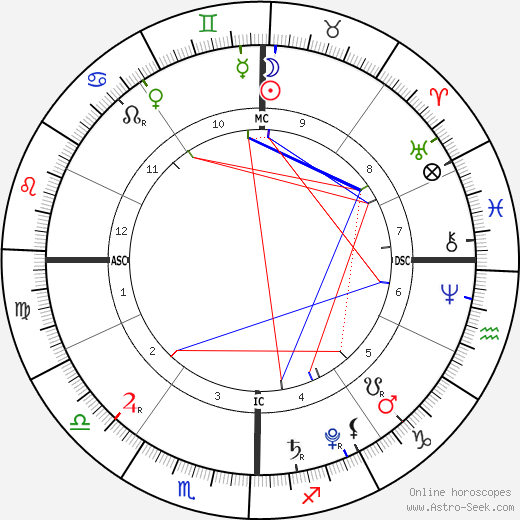 Vedic chart of the new moon.
So the focus is on intense relationship.  Sigh.  It's not an easy time on planet 3.  The wild deer is an innocent herbivore with the heart of Soma: pure, intellectual and agile.  But she is always ready to run.  She is gentle, but anxious.  The churning mind leaves the body restless and the desire nature is ill at ease with a dynamic world that cannot be fully understood.  For the true creature of mind trust is ambiguous, power is capricious and desire is seductive.  Essentially, we will need calming at this time.
These have been ongoing principles in my yoga classes: self care and gentle practice.  I don't want to lie to you, I have taken some heat for this and missed some opportunities because I believe in them so strongly.  A wise woman (Kelly Baraby) told me some years back about BKS Iyengar's opinion on yoga in the west.  I can't find the quote, but he basically felt that we need restorative movement and breathing that brings us back to the interior experience.  The worship of science and materialism have taught us to distrust the instinct and the wisdom of the body.  Now is the time to critically examine any ideology or relationship to a system of thought that does not bring us peace within.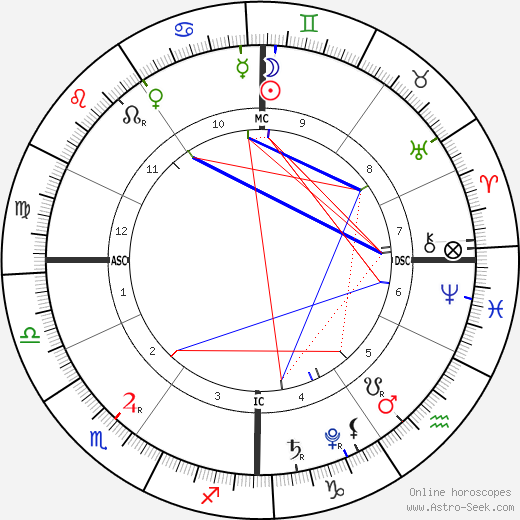 Western (Tropical) chart of the new moon
"The deer of Mṛgaśīrṣā sniffs the ground in search of Soma in healthy and delicious herbs, but the human spirit sniffs at the paths of life in search of Soma in the form of eternality and bliss."  –Vic DiCara, 27 Stars, 27 Gods
How Mrigasira became a constellation:
"Brahma (the Creator) had a daughter who was very beautiful and to whom he was sexually attracted.  His daughter sensed his attraction so she took the form of a deer and ran away.  Brahma then took the form of a stag and chased her across the heavens.  When Rudra (aka Shiva) found out what was happening he cut off the head of the stag in order to prevent the incestuous relationship from taking place.  The stag's head became the nakshatra of Mrigashira  –James Kelleher, Path of Light Volume 1  ~ http://www.vedicastroyoga.com/learn/nakshatras-lunar-constellations/5-mrigashira/
SO!  I don't usually get to tackle such and ugly topic, but I have to admit I am eager to take a swing at this one.  It satisfies my own need to project and "see the mote in another's eye" while revisiting our earlier discussion about magical will.  Indulge me a moment.  Maybe you have heard a bout a book called "The Secret" or "positive thinking" or "mental science"?  These are about idea that our desires are all that matter and we should use mental focus on them to force the world to suit us.  This blog stands against that idea.
This blog is a bout a both/and world where we invite and invoke the larger wisdom of the planet and the cosmos to inform our experience, our lives, our practices and our decisions.  Most especially, this blog advocates inviting the natural world, the water-heavy, oxygen-rich eco-biome (or W.H.O.R.E.) to help refine our evolution by observing the processes of the moon and the seasons.  Maybe you are laughing because I am all upset about people thinking positively, but I am and I am not alone.  Check this out if it interests you: https://www.penguinrandomhouse.com/books/558407/dark-star-rising-by-gary-lachman/9780143132066/
My point is, there are victims in the world.  We cannot indulge every desire and we most assuredly cannot make a quest out of bedding our daughters, yet cultural programming has us doing violence to each other and the planet every day and has desensitized us to the consequences of our actions.  No matter what magical protocol I am exploring I still inhabit a 3D world and I am responsible for the the results of my actions.  I worry because I feel that there is a larger program at work that aims to divorce us from our humanity.
In the myth Rohini is saved by Shiva the Destroyer who decapitated the rampant Brahma.  While we may not have such powerful allies, Tropical astrology does offer us a divine connection in this new cycle to channel divinity: the North node of the moon is in Leo and Mercury is in trine (favorable relationship) to Uranus.  This makes me smile because it's like a cosmic sneeze of creativity.  What you seek you carry within and it may present itself suddenly.  Keep in mind something is trying to show itself to us through us so draw, paint, dance, sing, write or sculpt something into the world.
We may be able to really make something brilliant out of our vulnerability, our humanity and our compassion.  I don't think directing the universe to deliver the goods with new age mental science is going to access this beauty, this authenticity or this purity.  This is more of a "Shiva take the wheel" scenario.  The creation may be driven by hunger, but it will be satisfied in humility.  If we care about ourselves and love ourselves we cannot continue to do things that are toxic for us, we have to do the things that feed our souls.  Now is the time to make the time.
As always, I want to advocate for actually taking time to feel what you are feeling and sit in appreciation of your body.  There is a line between feeling what we feel fully and being paralyzed, pulverized and petrified by what we fully feel.  To walk that line is to be a human.  This moment is always the singularity.  I choose which thoughts I think.  Literally.  I'm not kidding.  I have a conversation with the news-feed in my head.  Some of the stuff I find in there is sincerely not mine.  When I recognize a thought or a sentiment that is unwanted or unfamiliar, I say so, even if only mentally.  Because deep down I know that if I pretend my shadow is not there it will destroy my world.  I mean, isn't that what has happened to American culture?
These days I am especially appreciative of my brain, my heart and my belly or my 3 minds as I like to think of them.  When we think of the genius technologies of Uranus and Mercury, let's not forget the wisdom of the body.  It gets ill when we are doing the wrong things, yo. That is a pretty amazing piece of techne in my view. Thought did not create that and it's no mistake either.
My world is not particularly rational right now.  I have not worked in a corporate culture for almost 10 years and I gotta tellya, very little of what I do makes sense.  I am getting used to being repeatedly thrown under the bus, but it's not good business so I can't help but wonder what it's actually for.  Lucky for me, my intuition and the skills I have practiced of feeling my way into things, loving, valuing, honoring myself and having a sense of humor are serving me well.  For now.
It is said that hell is a place where people have private tables and plenty of soup but the spoons are too long to get the nourishment into one's mouth.  In the same story, heaven has the same soup and spoons, but the tables are long and everyone just feeds the person seated across from them.  May your intuition guide you to the seat that will nourish you best among the people you would most enjoy feeding and being fed by.  I may be at the wrong table, but I can honor my need to get up and leave.