What am I trying not to feel?
Love is not a meritocracy.  Love is given, not earned.  Love makes whole.  I must do this.  Without hope for gain, without the support of rational mind, without validation from the world outside — I must love this mess back to wholeness.   In all the chaos, destruction and corruption I must remain love. My being love is my only opportunity for intimacy with my source.  A relationship with the divine is not something I can do or achieve.  I have to embody it. I have to be it. Everything is alive and divine and therefore I am too. It's all one. It's all love. It's simple, really.  But it's not easy.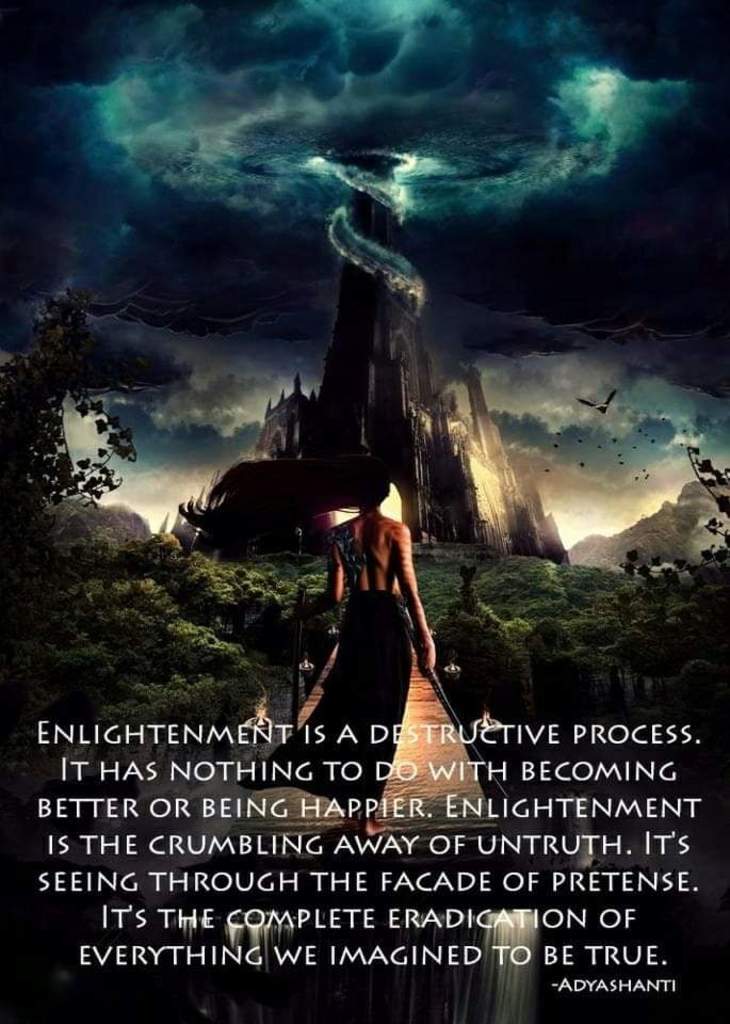 There is one true economy (Capricorn) I see on planet Earth and it is this: put a single seed in the ground and you are given back a hundred (Cancer). Everything here is given, not quid pro quo.  It is ego that "deserves".  The ego of the seeker (low end Sagittarius) is the most dangerous.  Truth (with a capital 't', high end Gemini) is given from another realm.  One cannot earn experience of divinity.  One must surrender to become it.
We need an economy that supports the sadu in the loincloth becoming whole.  We need to return to the Truth of our Earth. We need all 7 billion of us operating at our creative best, making life better for each other. It's "The More Beautiful World Our Hearts Know is Possible" https://charleseisenstein.org/books/the-more-beautiful-world-our-hearts-know-is-possible/. We need cooperation with each other.  We need love all the others. Humankind, yo.
"Cooperation never means the absence of conflict of interest. It means a set of rules for negotiating conflicts of interest in a way that resolves them." ―Oceanographer Danny Grunbaum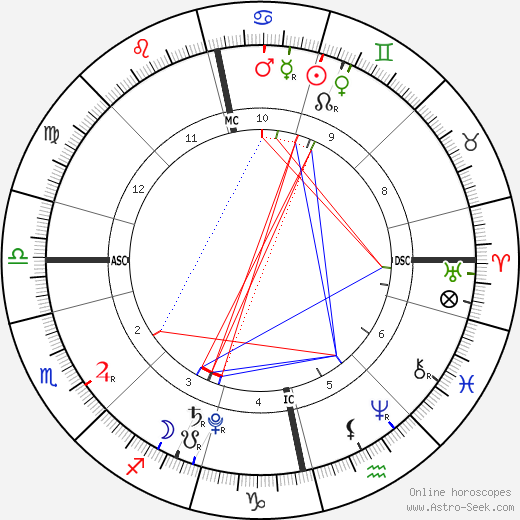 Sidereal Chart of the Full Moon Lunar Eclipse
The goddess Gaia (Cancer) is born again when the "I" of ego dies on the cross of space and time (Capricorn).  The "I" and the "my" will be renounced for the emerging "we".  This is the meaning of the cross.  This is the crucible of time and space.  This is the test we are currently flunking for NO GOOD REASON.  Money is not a good reason.  We made it up. It did not exist a little while ago.  Borders are not good reasons.  We were all born here. We don't owe anyone for that and there is no good reason to stop migration of animals for money BECAUSE MONEY IS NOT A GOOD REASON.  And we know better (high end Sagittarius).
So it's the end of suffering, I claim.  That could mean one of two things; we realize that all 7 billion of us refer to the same "I" and begin to model our systems on nature's sharing economy or we perish.  When we make "I" a single person and not the infinite consciousness of pure Self, we forget our source: eternity.   Individually, when we make the "I" about me and mine, thoughts confuse us and create war.  Thoughts can only intimidate and scare the false self (the unconscious).  Thought cannot withstand that which concentrates upon it's source (that which is bravely conscious). Thought cannot make suffering of present love.  Love is lifeforce.  Love is emotion that moves things. It's who we are.  It's all we are. Now it must become what we do and how we think.
What if we come here to externalize the dark and unloved parts of ourselves and each other in order to include and love them?  Bigger love?  More inclusive love?  What if the emotions themselves are the teachers?  This is an inclusive reality, not exclusive. What if that is what love is?  What if it's EVERYTHING, not just the honeymoon phase?  Are we mature enough to take it ALL in? What if love is the evolving force? What if it doesn't acknowledge any boundaries?
Any attempt to deny what is results in war.  The war outside IS the war inside.  So I must ask myself again: what am I trying not to feel?  What the hell am I so afraid of? Imana try to seek the wordless wisdom of the pain body instead of bypassing it for forced spiritual states that feel better, but lack foundation in what IS.  I will try to sit, stay and heal the war inside before I involve others.
When the body is suffering, the spirit has a choice to no longer deny BEING in favor of the diversions of ego, says Adam Elenbass ( http://www.nightlightastrology.com ).  There is no answer to the "why" of suffering that we yet know.  Pain only has meaning in relation to being.  It's questions are: "who am I in relation to this pain?", "how do I choose to suffer?" and "can I use this experience to create compassion?".
Adam is in the process of passing a kidney stone named Hank.  There is no answer as to why this pain is OR HOW HE EARNED IT (because if love is a meritocracy then . . .), but it does not define his humanity.  IT PURIFIES, REFINES AND CLARIFIES IT.  Want proof?  Give him an hour of your time on the eclipse Tuesday July 16 (3:30pm MST).  https://www.youtube.com/watch?v=ijGub2h8qqE Adam is brilliant.  I pray for his urinary tract and the greater yet to be of his immortal soul which shines so brightly amid his trial.  Thank you, Adam.  Gentle birth of the stone baby.
"Doing" to achieve spiritual connection does not guarantee divine intimacy.  Transactional economy dichotomizes the separate self from the related one by definition.  Any further separation will deepen the crisis.  Not to worry!  Deeper pain, deeper crisis will further clarify, refine and purify. Pain awakens us to beingness.  Life without pain does not refine awareness or advance consciousness, nor spiritual intimacy with the divine self.  We are at the point where pursuing ego gain is just dumb. It's killing us all.  It's low end Capricorn with Saturn, Pluto and the South Node piled on for extra stubbornness.
To love is not to quantify value.  Quantitative valuing is an economic strategy.  Self love is not self worth.  Self love is self intimacy.  Self love is knowing who you are/who you are becoming when you are in pain.  Self love is knowing who you are/who you are becoming when you don't get what you want.  Self love is knowing what my preferences are and knowing that they are not that important.  I really don't believe that getting what I want has ever brought me real fufilment, not like knowing myself has. Not like loving myself has.
Conditioned ego wants me to be a slave to my conditioned mind's preferences.  But I want the ability to be with what is, no matter what the one source wants to show me.  I want capacity, I want to stand more, to see more, to experience the universe as it is, not as I think it "should" be. To get to that I have to spend time with myself.  I have to see through the ego's distractions. My soul has a real need for love that I am just beginning to understand.  It's painful how much I don't "get it", but I do know the transactional model does not work for me, personally.  I need the kind of love that cracks me open to the goddesshead.  My soul is ridiculously demanding in this.  It will require my entire life to meet her need. I pray for the strength to be vulnerable enough.
Whenever I love and try to hold the object of that love I begin to lose it. The transactional model starves us of real intimacy like denial robs the moment of it's humanity.  Everything is alive and divine and therefore relational.  When I tell the humankind how they're going to be, who they're going to interact with and in what way,  I attempt to enslave what IS to my will.  Opening to what is means that I must reserve the possibility that there is a greater wisdom at work here.  It has never been so important to make room, to hold space for the "Greater Yet to Be". https://www.youtube.com/watch?v=S8yd9X_CZlw
Finally, I need to concede that some things are not going to benefit from a conversation during this Mercury retrograde.  Sometimes the willingness to continue negotiating just deepens the crisis and indicates complicity.  It's a lonely road to leave the bargaining table with consensus realty.  Yeah, it's lonely outside consensus, so what?  It's lonely within it, too when you can never be vulnerable. It's lonely and separated and divided to keep hoarding for ego.  Let's quit.
Is it possible to move the leaden ego around the self judgement and take back authority from fear?  Can we leave others to their pain and it's wisdom IF THEY CAN"T CHASE GRACE WITH US (yet)? Six planets retrograde ask us to revisit these issues of autonomy and sovereignty.  Why would you give away your personal power?  Have you?  Is that abdication the reason you don't love yourself, the reason you are at war with yourself?  Or is it something deeper?  Fertile time to take a deep look between now and 30 July.
Can you love a murderer?  Can you love a warmonger?  Can you love a rapist, an abuser a mentally or physically sick person?  You can.  Thought has no hold on the heart. It's only consensus reality that taught us to exclude these parts of self and no mistake, we ARE these things.  Can you accept that love created this for you to see and be and hate and then adide with? Can you release negative experience as achievement instead of error? What if love includes bad, hard and unpleasant moments?
Mistakes and bad choices are proof of innocence and necessary to dharma. Are we so invested in our "rightness"  that we forgot to ask if believing ego is a learning mistake?  What if the polarity it creates is what we are being asked to become comfortable with?  What if error IS the way to learn? What if WE ARE the wholeness that can contain the duality and reconcile opposition? Can we organize ourselves from this wholeness?
What if the mystery wants our attention to help "it", not to hurt "us"? What if the only way back to unity is to consciously go through this sort of separation?  What if it's no one's fault, it's just what had to happen so we could advance in consciousness? Would you be willing to come to the end of alienation in this way?  How badly do you want to return to loving yourself?  Will you forever remain at war? Soul or ego? Fruitful questions to ask until August 15.
This full moon in sidereal Sagittarius is also a Vedic holy day called Guru Purnima.  It's considered auspicious to honor the lineage of wisdom that passes from student to student (because the soul is the only true teacher) forever.  We are each one iteration of an ancestral line, but the wisdom of our species and our planet creates our world and our opportunity for illumination.  Without expectation or entitlement, we celebrate our chance and the gift that our embodiment is.  We celebrate the love that created us and informs all life.
The guru is the dispeller of darkness, releasing us from the ignorance of karma, from the thoughts that imprison our consciousness  and providing the revelation of who we are: higher consciousness bringing the light of life into matter.  Without knowing this, without the pain of revelation, without the guru, life does not refine awareness, but remains ever on the wheel of consequence.  While awareness does not guarantee happiness we are last in a line that has kept the project of higher consciousness alive for some reason.  Those are our people back there who passed us the ball and they did it without antibiotics or cell phones or Apple.  This lunation is for them. Let's say thanks.
The astronomy of this lunar eclipse is so polarized and aspected that I don't really know how to include all the signs and symbols of dichotomy represented. Each time I tried, I failed (a good thing if you follow my argument). One thing I can say for certain is that in nearly every way this astrology looks like an oceanic change of mind.  Surrendering to the process of what's happening with this is what I see in the very positive Neptune trine. Something is being revealed, I think.  Swim with it in an oceanic connected "being" way, if you can.  Try to release the changing belief in relaxation.
Because if you don't the Pluto conjunction is the polar opposite: when the lesson is learned and the trauma is released, when the deepest emotion which has been subconscious for so long arrives YOU PROLLY DO NOT WANT TO RESIST THE CHANGE.  Challenge is healed by transformative surrender.  Pluto is the original ride or die. It's integrate the revelation or perish.  Sorry.  Pluto is immoderate like that and emotions move things.  Move with the causal energy as it explodes out of unconsciousness and into the light of a new day dawning on a new organism: humankind.  Be both.
Mind your heart,
~L