Bit of housekeeping to start with: when I write the word "God" or "god", I mean truth/love/beauty/life/Self or the IS.  The fact that the word is loaded was pointed out to me recently and I thought I should clear that up. I mean whatever you think the force is that set the Earth spinning at 1000 mph at the equator and revolving 70,000 mph around the sun. Because that is what it is doing. Right now. Go ahead and check, it doesn't feel like it, does it? NEVERTHELESS, larger forces are at work and invisible things are happening. To deny it is a weird sort of temporal-spacial racism. The IS is, that's all I mean.
The celestial matrix of the universe is estimated to be 13.8 billion years old, Methusela notwithstanding. The Earth is believed to be 4.5 billion years old (I bet she is a Cancerian).  This astronomy, in the Vedic tradition, is considered to be sacred (everything is, but that's another tale) because the entire universe contains the power and genius of harmonic energetic patterns embodied by the planets. The planets have compiled, refined and compressed these energies (and their own specific qualities) for billions of years.  That spacesuit you are wearing? It does not belong to you, the planets made it.
For 2 billion years there was no life on this planet of any kind.  Not even a microbe as far as we can tell. And then 5 hundred million years ago life exploded onto the earth scene as sponge and coral forms in a primordial sea. Sophisticated life emerged a hundred million years ago and roughly 150 thousand years ago the double thinking monkey with refined consciousness arrived.  Through the drill-bit of space and time, redundancy and resilience, the planets spun a web to contain and retain the energies of creation and karma.  We ARE how we mature these energies. God/beauty/truth/love/life is creating your life according to what you have already learned (light, Shiva) and through what you have yet to understand (darkness, Shakti).
Karma is cause and effect.  We are simply ignorant of how it maintains cosmic balance. Ignorance is painful.
Karma is energy. Action and reaction. Sometimes it is not personal.
And it created all of this by remaining in the matrix of harmonic balance for 4.5 billion years.
What feels like it prevents growth can actually mature things.  Duration and resistance refine and temper raw, elemental power.  Face it, you know people who get everything they want and deny themselves nothing.  The popular term for that is narcissism and it is a particular kind of immaturity, the type of immaturity that lacks introspection and reflection.  The kind of neoteny that cannot be with it's darker emotions and bring them to acceptance and peace. It's a perpetual adolescence . . . a lifetime without initiation into higher potential or self realization. Not a fun date.
Your body is a remarkable technology.  Not only is it made of stardust and faraway planets, but it is a combinatory machine that brings spirit and matter into living contact with the vast oceanic consciousness. It is a both/and organism. When used properly it can hold contradictory ideas simultaneously, just as it lives and dies (more or less) in every moment. It can mature beautifully.
But lately your organism has been bombarded by extreme evolutionary pressures.  Your body is absorbing and filtering more and more toxins and emotional density by the moment.  The rate of paradox and the conflicting energies of lifetimes of supressed oppression strain the emotional body. The mental capacity is daily flooded with too much information, too much bias, too much spin and lies.  It's sad. It's shocking. It's becoming more and more violent and sick on planet 3.
At this moment you would have to have your shit VERY together to look at the world around you and heave a satisfied sigh thinking, "How beautiful! New life coming into the universe as has been nursed and nurtured for 500 million years by the planetary energies in ancient, loving dedication", but the metaphor is perfect.  Just like a human birth there is no more room in the womb, the walls are closing in.  There is moaning and groaning and bloodshed and some weird orange uncle keeps telling the laboring mother that she's fine, she looks great . . . the best!
It more surreal than surreal and before I get to the reason I think the planets symbolically show why we might be experiencing this difficult juncture, let me just offer some encouragement: slow down. Don't bypass this baby's birth, even if it takes a long time and is horribly uncomfortable.  What is learned by painful mistakes is the bedrock of human consciousness.  Our humanity, compassion, ability to be in this moment, breathing, alive and aware are all the result of at LEAST 4.5 billion years of discipline and dedicated effort.  Those first people 150 thousand years ago had all this bullshit to contend with and they did it without penicillin. WE WILL NOT DROP THE BALL.
When the mind is overcome with worry, we turn within to find security and answers that heal. Let the thoughts in your mind be your offering to the kind of intelligence that has nature as it's appearance. Shatabisha is in Vedic Aquarius, one of 2 human forms in the zodiac. The human evolves through planetary energies framed in present circumstances.  Present circumstances are dictated by past tendencies. Any or all of this can be changed by the most sacred vector in the known universe: present choice.  The astrology is the larger Self.  The larger Self creates the smaller ego and the deep habits of the mind accumulate until the pressure of repeated pain forces us in another direction: and out of the womb we go into novel dimensions.
The pain IS the healing.  The waterbearer of Shatabisha pours his bounty to the thousand flowers or the thousand healers of dedicated humanitarians.  Because Aquarius is an air sign, a sign of genius thought innovation, we should expect miracle cures that could potentially innoculate the masses in wonderful ways and we should be very carefully investigating any information that comes our way about disease, vaccines, body counts and cures. We did not get this far by being naive, folks. Trust but verify. Retain the aggregate wisdom and defend it. Some people have never had clean water on this planet and there have been boil orders on reservation land for 5 months in some places. Trust but verify.
Aquarius likes to spread information through large groups and while there is a tendency to adhere to fixed ideas (Saturn's ancient influence/rulership) the outlook is usually progressive through this next lunar month.  Heartbreak IS the healing, but you can't appreciate it until you become who it shapes you to be.  It must undergo the process of actually occurring. Holding opposites in unity and reconciling paradox is not easy.  A human of compassion and wisdom must find a way to restore and rejuvenate when times are tough.  I like restorative yoga, long hikes and time with dogs (and other non-humans–see the first paragraph) to come back into my humanity.  Which practices do you use?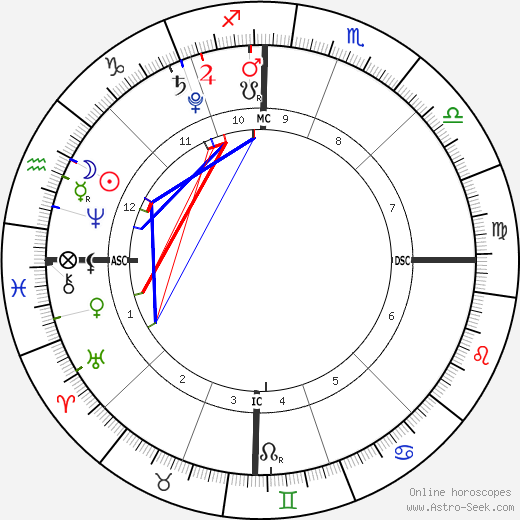 Vedic chart of the new moon
This chart is an extreme example of kala sarpa yoga or a configuration where all the planets are positioned between the nodes of the moon.  People are very superstitious about this, but maybe it's another painful benefit: it represents time outside the divine matrix–it's naturally confusing. It can feel like we are losing our minds as we are caught between big, outward, futuristic perception yet tangled in narrow, retrograde, introspective points of view. It's an interdimensional portal outside of form, thought and insight. Conjunct the retrograde Mercury and nebular Neptune also in Aquarius, this new moon could be disorienting and dreamy. It comes complete with a Venusian garden party in contradictory, escapist and sometimes intoxicated Pisces.
Having your shit together enough to call this a birth is going to be challenging. Slow down. Trust but verify.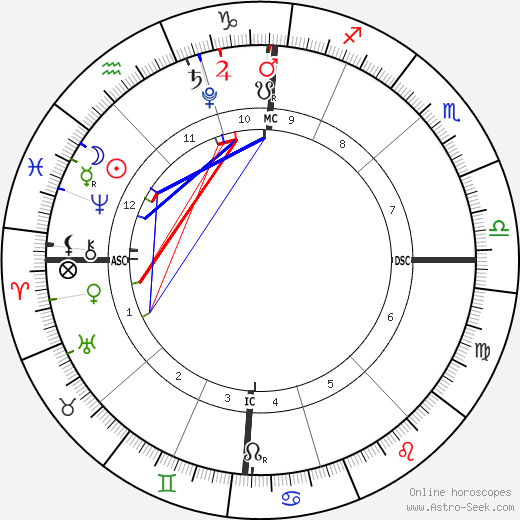 Tropical Chart 
In the Gregorian calendar this dark moon is in Pisces. Unstable, flowing water seeks comfort in the mutability of change.  It's fluidity and deeply adaptive nature are best suited to sensitive introversion as it is strongly emotional and impressionable.  The urge to escape may be strong, but I feel like we are used to that by now.  Mercury retrograding here will complicate communication, no doubt, since Pisces can be hard to understand and the dark moon is by nature less illuminated. Neptune compounds the nebular vibe, but this may be beneficial.  We have been caught in rigid ideologies.  Doubt would be welcome.
Pisces cannot be understood through logic, analysis nor pressure but the sign is an oceanic storehouse of compassion, sacrifice and intuition. Empathy, sympathy and mutual caring are better methods to employ for the next 2 weeks, which I am calling a kind of rest period before the intensity and evolutionary pressure (I feel like I am timing contractions) cranks up again.  Get those self-care and spiritual practices in place.  Team people is holding up well, but more will be asked of us.
All the planets in Pisces and Capricorn here look like a two part question to me: how do you want to think about the Higher Power/creative force/foundations of life on Earth?  Do you tell a hopeful story that makes it good to be a human, or are you sticking with the popular version where we are some sort of plague on the Earth? How does your foundational story about what we are effect what you do every day? There is no reason to believe that anything going on around us is reality.  The present is a thought form, a waking dream, a part of you.  The story you believe about it will determine how you perceive the events of your life.
I think all my yoga friends know I really like retrogrades.  For me it's a time to return, reorient, reconsider, reconcile, reconnect, repair and restore. This one is especially important to me because I look at all the division, illness, pollution and hate in our world and I welcome the time to revamp my attitude.  We are going somewhere on this spaceship. ALL OF US. EVERYONE is US. We are moving beyond space and time, beyond light and dark, past understanding and ignorance.  I don't want to bypass it because it is painful.  I want to be present for the only thing I truly own: my life.
Part of what I think about god/life/love/truth is who I am in it's absence.  How I behave here and now is sacred. I believe that all of creation is unified, I think it is one thing, whatever it is. (Limiting the IS, I am told, is a pretty painful mistake.) I sense that the next dimension we are trying to conquer is the division between self and other. And that could be any other: God, nation, spouse . . . whomsoever. Is that gulf too big to jump?  Remember, there once was a fish that wondered if it could live on the land . . .
When I think about myself, I use the medial prefrontal cortex of the brain.  When I think about "them" I use the temporal parietal junction. These are less than a hand span apart, yet it makes all the difference in how I behave. How I behave is sacred.  My choices are sacred. I can see the other as another me longing to be reunited with god/life/truth/love or I can tell and retell the story of separation. Somehow the illusion of separation has been sanctioned and endorsed here.  Only materialism could make me see myself as an enemy.
When I deny the things in myself I ought to own and deal with: my racism, my fear, my loneliness are projected onto the others around me so that I cannot evade it.  The other is crying out for her lost connection to the divine harmony too, no matter how distorted the cry sounds. What if the distortion is magnified by my denial that I too am distorted? Is there really anything here that is so completely unrelatable?  After all, it's either fear or love and everything I encounter is the result of my action. Somewhere out there someone is just grateful they don't have to deal with me today/anymore. Can I make my heart big enough to hold that person too?  I'll go get to work . . .
Teach me to see god in all.
God be in my head and in my thinking.
Love be in my eyes and in my seeing.
Truth be in my ears and in my hearing.
Life be in my mouth and in my speaking.
Beauty be in my heart and in my understanding.
~L