The Vedic full moon in Aries is in direct drishti (point of focus) to Venus growing combust (cazimi or hidden in flame) behind the sun's fire.  This lunation in Ashwini is represented by the horse, a traditional symbol of power, beauty and spontaneity.  It can help us break through stagnation and doubt with it's love of all things new.   The moon in this place of initiative, the first nakshatra, awaits the arrival of Venus from the fire of transformation in a perfect yoga of connection.
The Vedic Ashwini Kumar, twin horse-headed brothers and doctors of the gods, are also symbolized here.  The medicine they use is prana, the inhale and exhale, the both/and,  the pharmakon.  Breath maintains health.  Take it all in and LET IT ALL GO. Pranic channels can be rebalanced under the light of this full moon and healing can be accelerated if we are able to keep an open heart.
An important aspect of this healing, available in both systems of astrology at this full moon, is a willingness to be changed by another, to be willing to see the opposite side to achieve a new level of relationship and heal the heart of humanity and compassion in our own lives, so that the act may resonate to the greater whole. May we see each other in a new light, having benefitted from recent challenges. May we realize the benefit of the schism of polarity and be willing to be changed by the presence of an opposite.
The sun is debilitated in Libra, a sign ruled by Venus and she is cazimi, so it's like the two of them are burning our physical, emotional and spiritual strength to ashes.  Because Libra is the sign of relationship, we may be equating our strength and vitality to our connections and neglecting our relationships to ourselves.  This is a good time to take a look at how we are valuing ourselves in regard to money, love and pleasure. To over-value one side of the polarity is to lose the subtle balance we are learning.
It's the full moon after Navratri, the night of the Sharad Purnima or Rasa Lila, the ecstatic dance of Krishna, his divine consort Radha and the gopi  (the cowherd damsels) whom he lures to him with his all-attractive nature and enchanted flute.   In the Vedic view, this full moon is the harvest of wealth, abundance and love and the goddesses born of the amrita, the nectar of the gods, are celebrated here in their abundance, health and creative fertility.  It's an auspicious time for new beginnings, changes of mind and heart.
The tropical chart is a bit more complicated, a little more dark.  The full moon is in Taurus, the sun, Mercury and Venus are in Scorpio. 7 planets are in a "fixed grand cross" all at or near 0 degrees.  This speaks to me of tension.  The moon at 2 degrees of tropical Taurus conjuncts Uranus at 0 degrees of the same sign.  The sun in Scorpio (the deep, dark) opposes this moon.  Venus conjunct the sun (closer to combust every day until Friday when it's exact) is in retrograde.  Not enough for you?  All 4 players in the cross square the moon's north node in Leo. It's an electrically charged time. It's karmic.  One could even say it's destined.  When I look at it, I think it's intelligent.  It looks designed. I see a strategy to illuminate my blind spots. In my own life, I am starting to see how I may have dodged a couple of bullets, quite unconsciously.  Maybe I had unseen help?
C.G. Jung called times like these enantiodromiatic.  Check this out: "Enantiodromia is a principle introduced in the West by psychiatrist Carl Jung that the superabundance of any phenomenon inevitably leads to its opposite. It is similar to the principle of equilibrium in the natural world, in that any extreme is opposed by the system in order to restore balance." Wikipedia Sometimes the overabundance or absence of something is just helpful, but other times life just heaps on the heavy until we decide to change.
This grand cross asks, "Will you remain in the past?".  Will you feel the call of destiny to change karma that is overly present, or do you want to hang out in your misery a while longer?  There is no judgement there.  Stay, go, no matter.  The stars give us an opportunity.  What may come up are things you have been working on since at least May and the eclipses in Leo and Aquarius.  The option is to decide: forward or back?
Venus renews herself as she conjuncts the sun and her creativity returns, she revisions what beauty means in her life.  Beautiful health, poetry, music, sex, romance, money and well-being all get revision.  Transition, transmutation and focus on eliminating the bullshit all become available at the Taurus full moon.  Focus on the interest you KNOW aligns with your being and your divine connection.  It's not going to be delivered via social media.  It's coming through mental discipline and a decision to claim your power.  You're sovereign in your own life, aren't you?
I am committed to shaking off the past and releasing my old habits and patterns like the best warrior: without anger.  The Taurus/Scorpio axis is death and rebirth.  Have the conversation of emotional depth if you dare.  Only the love you make survives. Ask yourself if you really want to act the way you have been toward them and if not, change your mind or heart.  It proves you have one or both.
On the deepest level, the ultimate Venus retrograde in Scorpio energy is interior and ecstatic surrender to source connection.  Inner security from the eternal connection is key.  Whatever you do, go out differently.  Don't buy into the appearance of truth.  Kick the tires.  If it's true, it doesn't need defending. The status quo is falling.  Whatever is not working "out there" points to something unloved within.
I think I am getting the hang of these orbs. Fun.
I love the Uranus conjunction.  The change-maker gas giant rules the schism, the division, the break and Venus needs her space to see the place of separation within as a gift.  As the crack where the light gets in.  One of the greatest things we can learn about ourselves is where our limits lie.  We have to honor self, value self enough to enforce a boundary at times.  Self love says "no" sometimes.  That's enough.  If this were a birth chart, she'd be empathic and in relation she'd have to be able to feel the other and be able to trust them to communicate their emotional truth to her, otherwise she'd back off.
All this luminary light and Saturn trining the Moon makes it our moment to share from rock bottom if we dare to be real.  There are some childhood, deep seated, ancestral sort of issues coming up for clearing.  Love how you used to do it wrong confronted with this crap, forgive yourself and then DO IT DIFFERENTLY.  There are the same old secrets and lies swirling to the surface and you may be having this "here I am AGAIN" feeling.  Remind yourself that empathy and compassion are available.  Whomever you are dealing with is probably deep in their own BS. too.  Maybe sometimes backing off proves you own a new kind of trust.  Maybe taking a moment to set down anger and decide to act from an open heart is all the moment needs.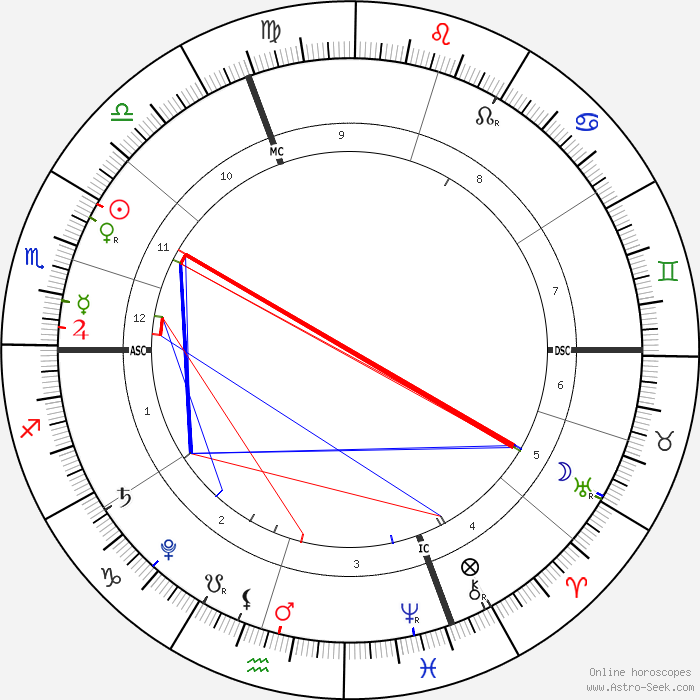 Tropical chart.
Uranus is also the planetary symbol for liberation and freedom.  It's a good time for all of us to focus on harmonious innovation.  This is so needed.  Participate in revival.  Shake out the substrate calcification.  Uproot the Stepford status quo and jettison the pride, vanity and shallowness of stability for meaningful rearrangement.  Deepening real honesty is protective now.  Things will change moment to moment from here on out, change with them.  Bend and don't break, don't be domesticated for someone else's purpose.  Do it for your soul's longing or not at all.
Venus combust can show up feeling like rejection (see above about other people going through it, too) and she can be one rotten outsider/outcast.  Tend to the rejected hurt.  Find the love in you and direct it to someone outside you.  Light someone up.  Don't idolize what has cast you out, who you are not or what you think is judging you.  Otherwise you may unconsciously compete or focus inside in ways that erode your self esteem. Replace what is lost with an act of love.  The lesson of loss is love; giving love, giving art, giving creativity.  That's what this blog is, I hope.
Admit it, your armor has been penetrated.  I know mine has.  There is NO WAY we would consent to these type of heartbreaks.  So we set up a scenario where we could have the soul-stretching, capacity-challenging, gaud-awful experiences our souls require to grow into the type of beings that create worlds.  When rebalancing the tires on the after death vehicle, it pays to familiarize yourself with the undercarriage.  It's not always fun, but it's prudent. On a level of your own personal mythology, don't you really know that you set all this up, anyway? I am betting that on a mysterious level and in a way that only you understand, your soul, the eternal part of yourself, values these catastrophes.
I plan to show my soul that I remember who I am.  I am going to try to embody the peace I want.  I am going to be open to being changed by my life, my relationships and my empathy.  I have invited the divine to help me create a deeper form of trust than the one that fails me so often.  I am asking to be shown that if this is all alright and proceeding to plan, then HOW is that true?  I am asking to evolve and not be left behind here.
Wholly my opinion:  I am creating the sankalpa that we evolve without catastrophe this time, that for fucking once we honor the peace treaty and be "open to being converted" by hope, compassion and maybe even another.  Is there still hope for new life here? May have to search to find it, but it sounds like a good quest.  Kind and intelligent dialogue do sometimes work better than snide and sarcastic soundbytes. I will own that and learn to lean in, intend to listen more deeply.  I want to be willing to be changed by those I love and learn to see their side, even when I am terrified that they will break my heart.  Again.
For once, I am praying that I find the strength and courage to love team people and our collective home enough to embody all the love I feel, not what I have been beaten into accepting as the "limits of common sense".  I want to dare to live this uncommon sense I feel.
Mind your heart.  I hope you're well, too.
~L