"Emotion is the chief source of all becoming conscious. There can be no transforming of darkness into light and of apathy into movement without emotion." – C.G. Jung
In The Descent of Inanna (c. 1900-1600 BCE) 𒈹 Inanna, the Sumerian Queen of Heaven and the universal laws, went to the underworld because her sister Ereshkagil's husband, the Bull of Heaven, had died. She dressed in gold and jewels and finery.  She made arrangements to alert the gods if she did not return within 3 days.  She made some odd preparations for a compassionate visit.
"The ways of the Kur are perfect. You may ask no questions," Inanna was told as she passed the 7 gates into the Underworld and was stripped of her clothing, jewels and defenses. When she finally reached the court she was naked.  Ereshkigal's judges surrounded her in condemnation, she looked to her sister and saw death in her eyes before Ereshkigal struck her dead and hung her like meat on a hook.
Innana's devoted sister-goddess Ninshibur grew alarmed when the goddess did not return after 3 days. She pleaded with all the gods, but none could (or would?) help her.  After all, they warned her: it's easy to find the road to hell, not easy to find your way home and besides, the only way back is to have someone take  your place.  Evidently no one cared to intervene on Innana's behalf.  Hmmm . . .
"And so at last Ninshubur visited Enki, God of Wisdom and Water. It was he, after all, who originally blessed Inanna with the gift of the universal laws, for he knew that without Inanna, life on Earth would die. From beneath his fingernails, Enki took dirt and with this he created two new creatures. "Go to Kur and give these gifts to Inanna," he instructed the creatures as he handed them goblets filled with the food and water of life." ~ http://www.uexpress.com/tell-me-a-story/2004/4/18/inannas-journey-an-ancient-sumerian-myth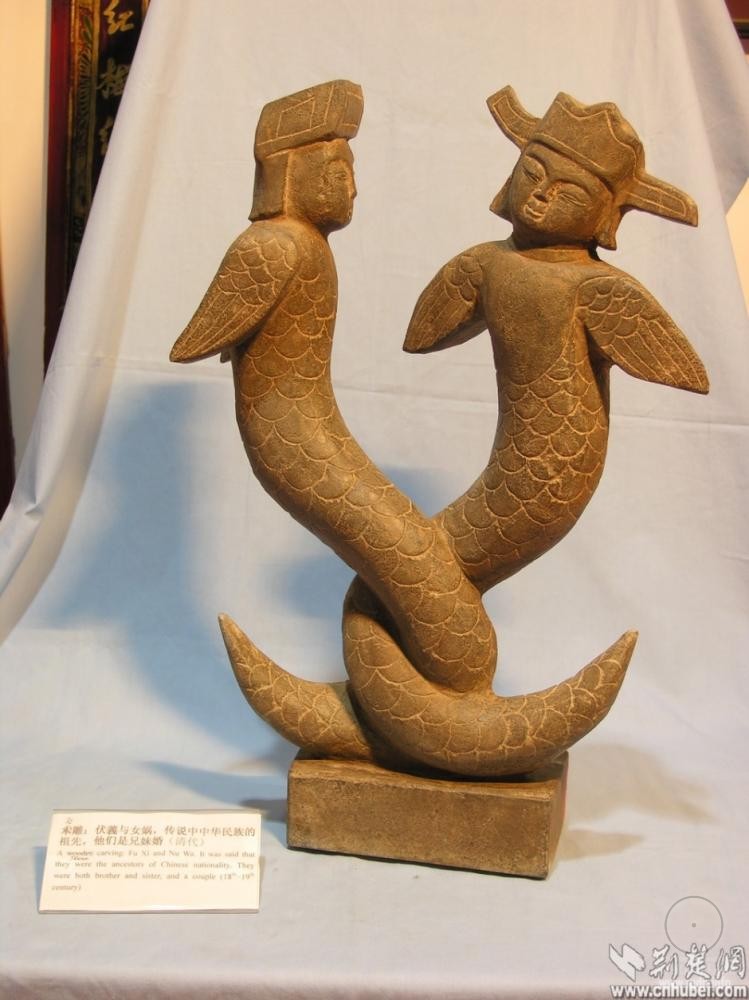 These two androgynous demons or "galla" as they are called, were able to shape-shift.  They traveled like flies through the 7 gates of hell.  When they arrived at the court Ereshkigal was in a state like labor: she's groaning and suffering and half naked.  These creatures listened to Ereshkigal. "When they reached the throne room, they heard Ereshkigal's moans. "Oh, my heart and soul," she wept as she mourned her husband, and the creatures echoed Ereshkigal's words back to her. "Oh, my heart and soul," they moaned." ~ https://www.uexpress.com/tell-me-a-story/2004/4/18/inannas-journey-an-ancient-sumerian-myth
They listen and they repeat her lament to her, bearing witness and showing empathy.  They bring compassion for Ereshkigal along with the food and water of life for Inanna.  It turns out that this myth, interpreted by many as Inanna's story of Jungian individuation (where you meet your dark side and then become whole) is really Ereshkigal's story. One couldn't know this if one were only aware of this single, most popular myth of these goddesses.
The Descent of Inanna excludes information about we get from The Epic of Gilgamesh where we see a truer picture of the Queen of Heaven's character: Gilgamesh rejected her sexual advances so she sent Ereshkigal's husband, Gugulana, The Bull of Heaven to destroy the hero's realm.  Hundreds are killed before the rampage is stopped by Enkidu, who kills the Bull.  If Inanna set out to console her sister, she was a little late with her compassion.
"Inanna/Ishtar is frequently depicted in Mesopotamian literature as a woman who largely thinks only of herself and her own desires, often at the expense of others," and yet "There is no known iconography for Ereshkigal or, at least, none universally agreed on." ~ https://www.ancient.eu/Ereshkigal/  Indeed, Ereshkigal is best known for her appearance in this poem, Innana's poem.
I am telling you this story because it's interesting, but also because I do believe it's a story about the psyche of the individual, and I think we have been interpreting it wrong for a long time.  "Inanna (later Ishtar of the Assyrians) was among the most popular deities and may have inspired similar goddesses in many other cultures including Sauska of the Hittites, Astarte of the Phoenicians, Aphrodite of the Greeks, Venus of the Romans, and perhaps even Isis of the Egyptians." https://www.ancient.eu/Ereshkigal/  But never before of since have we had a goddess of the Underworld, a Queen of Hell.  We may have some hellish female Goddesses, few have their own realm.
That realization brings us to our current cosmic weather: the new moon will occur on Saturday, March 17 at 7:11 am, yet we are going to have to pass through many square aspects before we arrive at that reflective, "resting" spot.  This conjunction of sun and moon will occur in the Vedic and Tropical sign of Pisces, the two fishes, the deep depths. In the Tropical chart Neptune (the even deeper deep depth) is here along with Chiron.  I take this as a signpost reading "we are headed straight into the underworld of our own unconscious wounding". In the Vedic chart Mercury and Venus join the Pisces procession.  Not shallow water.
I have written a lot about the victim/savior axis of Virgo and Pisces in years past, this year I think the emphasis is more Pisces+winter/Aries+spring.  We are not going to wait for a savior if we know ourselves deeply enough to be our own warrior (Aries).   When we learn we do things differently.  When we meet the wounded unconscious self without running from the pain, we can change behavior that keeps us from healing.
We may feel humble now, but by the Equinox on the 20th we'll be through some rough squares (Venus and Mercury) to Saturn and ready to shed the stories of the past and proceed harmoniously in our own power. Mercury and Venus will trine the North Node of the Moon in Leo (shine your light, be your joy).  A new, resonant self-valuing awaits.  When Chiron enters Aries the personal age of Pisces ends.  Healed, whole and not buying the history of pain as the food of the future we will own our path forward.  Any denial of the authentic self will only deepen the crisis.
If you know you have some murderous rage for the many ways you've been lied to and manipulated by your culture (for a start), then the revelation of the actual DEPTH of the unconscious spiritual wounding that may come up around the lunation probably won't catch you by surprise.  If you have pushed your hurt away, rejected it and banished it there may be some shock when the feelings rebound.
And on still yet another hand, if you prefer denial and want to get really unconscious during what could be the most profoundly healing juncture of our lifetimes, there should be lots of people who feel the same way at public St Patrick's celebrations.  Don't get me started on THAT saint's dark side.
Jupiter's retrograde in Scorpio on the 23rd of March will make use of any consolidation and integration of your previously repressed emotions.  It is difficult, soul searching work to turn a wound into a source of power.  To begin to understand that the unavoidable pain of living is the thing gives us the opportunity to rebuild ourselves stronger, better and more evolved is contact with the source of being.  It is creation.
There is a rich harvest here from the lessons we have moved through since 12 December 2017.  Don't let the hard work of knowing yourself (good, bad and indifferent) go to waste.  Honor you, value you.  Jupiter is shining a light on the Scorpionic depths of  your being.  Listen to your darkness.  Let your pain have a voice. Don't judge, don't take action, just hear it.  Don't shy away from what's hard to look at, lean in. If you are able to witness for someone else just repeat what's said and maybe say "tell me more".  Not a good time to try to intervene with any force in someone else's darkness, IMHO.
Mercury is already in its shadow phase (you can't make this stuff up) ready to go retrograde in Aries on the 22nd bringing with it the end of "silly season" as Steve Judd calls it.  With all planets direct there's very little restraint to the wackiness of current events and it feels like we are cartwheeling wildly out of control.  It's time to REview, REtool, REst, REstore and REawaken to a few home truths about ourselves and our REality.  The outside world is not necessarily going to give you validation, so forgive and love yourself and understand what really matters most to you.
It's going to be an expansive, beautiful spring and the energy is moving with great force.  A lot of it does not belong to you.  The collective unconscious is not personal, even though it can feel like it.  We can feel like Ereshkigal: forgotten in the Underworld while our little sister is taking over the world, acting like an ass and killing people. We may need someone who is outside the situation to witness our pain as we let these energies MOVE THROUGH the body.  Your challenge is to empty it all out so you can make room in your being to process more, resolve more, heal more.
The challenges keep getting bigger because we are on the growth edge of planetary evolution; we are the penetrating point of spirit in time and space.  We are the both/and, the inhale/exhale, the only technology in the universe capable of uniting all these varied and wondrous extremes.  Free will is the only thing strong enough to dislodge these stuck energies so do what it takes to support yourself and if need or want an impartial witness LET THEM KNOW THAT before you unload on them, K?  It'll go better, I bet.
So, back to Mesopotamia, creation myths and the propaganda of the Inanna/Ereshkigal story.  You may already know that they can be interpreted as two halves of the psyche: the worldly queen of Heaven and the gruesome queen of Hell.  I give Inanna some credit, she could have been repelled by her sisters' grief, but she leaned in.  Even if she needed the help of a 2 gods and 2 gallas, she replaced her guilt and shame with humility and compassion and made the journey.  She came to a new life by repairing her relationship to herself.
"It is at this point, after Inanna leaves and is given back all that Neti took from her at the seven gates, that someone else must be found to take Inanna's place. Her husband Dumuzi is chosen by Inanna (he wasn't exactly mourning her in sackcloth when she returned.~L) and his sister Geshtinanna volunteers to go with him; Dumuzi will remain in the underworld for six months and Geshtinanna for the other six while Inanna, who caused all the problems in the first place, goes on to do as she pleases." ~ www.ancient.eu/Ereshkigal/ (So you see, this is also the basis for the Persephone/Demeter myth of spring. ~L)
Holy Ereshkigal! Great is your renown!
Holy Ereshkigal! I sing your praises!
(Wolkstein and Kramer, 89)
"Ereshkigal is chosen as the main character of the work because of her position as the formidable Queen of the Dead, and the message of the poem relates to injustice: if a goddess as powerful as Ereshkigal can be denied justice and endure the sting then so can anyone reading or hearing the poem recited." ~ www.ancient.eu/Ereshkigal/
I know this is really long, but I have been involved with this material and trying to explain this passage of confusion and grief to myself for a solid month now.  I feel is Ereshkigal in every one of us, even the most privileged among us holds some tragedy, some ache that cannot heal, like she had.  She stumbled out of the stupor of her injury and demonstrated her wholeness.  She was grateful for the only thing we all own that has the power to right all wrongs, compassion, when it was shown to her.  That's a big deal, to own that in all her pain.  Hell isn't pleasant, yo.
Pain is not the Queen of the spiritual revolution. Atonement is. Joy is.  Love is. You are.  You can. You will. We are here to witness ALL emotion for the Earth itself.  We are an organ in her living body.  Those who can stay open process more of the collective unconscious.  It's a sacred service.  We are the galactic organ that transmutes conflict into growth. Please hear and understand your own trauma and thank the pain that once was your teacher.  It's the greatest thing you can do for the world.
When we get tricked by the bend sinister, the illusion of reality, into blaming each other, our sisters and brothers who bear the same burden, we create duality. Sometimes that separation cannot be healed immediately.  Know that we will atone. Separation is an illusion, a diversion, a journey; a temporary distraction.  It will not survive your free will, your goodwill and your humble connection.
Between worry and peace there is possibility, between anger and forgiveness there is time, between fear and self-forgiveness there is space, between grief and freedom you stand, connected, whole, at one, breathing, transforming and bringing spirit to the material world.  You bring spirit and matter together in your body. You bring your spirit self into the physical world.  You bring love and appreciation to the Earth.  Release all fear of change.  Allow, receive grace, welcome your own presence here, now. Allow all that has been exiled into the swirling spirals of resolution in your breath.
You are a circulatory process.  Is there something you want to let go of? Breathe it out of your system!  Is there something you want to receive?  Breathe it in! Loosen the ego majik and conditioned voodoo and fill yourself with raw vitality.  "Name with your head and heart and instinct all that you need to to claim your greater health, happiness, compassionate participation and contribution to the whole.  Say the words that will open the path before you through this dire beauty to defiant, glorious joy."  And do it while you're in the underworld, just to show off.